A podcast designed for firefighters to learn emotional awareness, engagement, expression, and regulation which have been empirically proven to build resilience to the impact of critical incidents. Engagingly presented by Dr. Lea Sullivan, a Licensed Mental Health Counselor and Fire Chaplain who is culturally competent in fire service and well versed in the mental health strengths and struggles of firefighters.
Episodes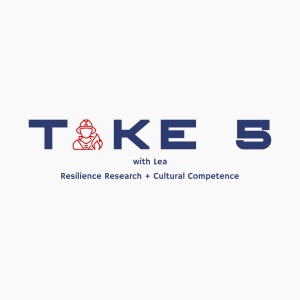 Thursday Mar 30, 2023
Thursday Mar 30, 2023
Triggers are usually fast, unexpected, and seemingly come out of left field. Typically, we end up negotiating with others about their behavior and our expectations. If we look closer however, we can find the logical roadmap of our triggers and subsequent reaction of blame or anger. Today, let's explore your own triggers and identify the messages that you hear which serve as a driving force to your blame or anger.
References for research cited in today's episode can be found at Take5withLea.com